Right Click Picture to Print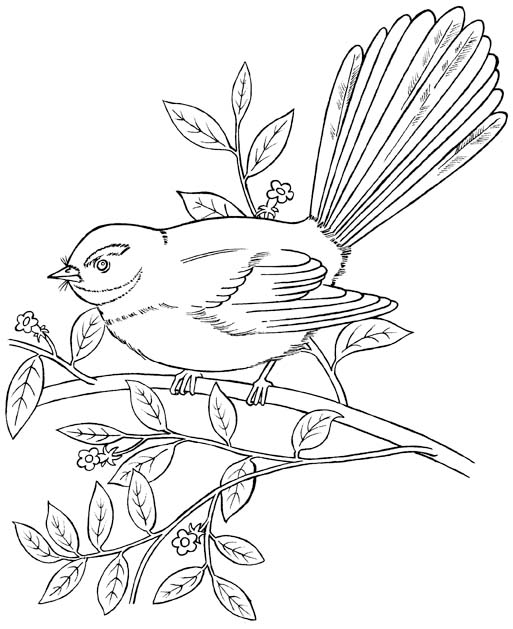 Some Facts
About Fantails

Rhipidura fuliginosa
Habitat: Common to forests as well as semi-rural parks and gardens these little birds are instantly recognisable by their flitting darting flight. They will often follow a tramper or hunter through the bush feeding of the disturbed insects left in the person's wake.
They lay eggs in a cup shaped nest of moss and twigs. Their adaptation to human invasion has seen them remain with a successful and steady population.

Food: Flying insects.