Artworks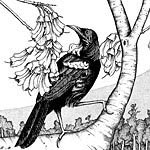 Tui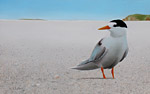 Fairy Tern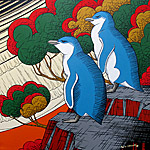 Little Blue
Celtic Moa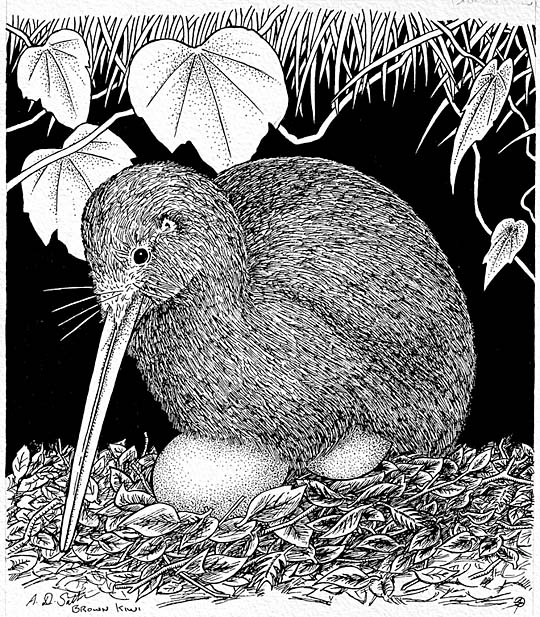 BROWN KIWI DRAWING
A black and white ink pen drawing of a native New Zealand Brown Kiwi on a nest. The Kiwi is a flightless bird and the only memebr left of an ancient order of now extinct birds that include the Moa.
The Kiwi is nocturnal and lives on the forest floor. It nests in burrows or hollow logs and lays one or two very large eggs. Sadly it is threatened by possum traps, deforestation and introduced predators such as stoats and dogs.

ORIGINAL SPECIFICATIONS
Title: Brown Kiwi Drawing
Ink pen on 300gsm paper
Unframed 200mm x 180mm

PRINT SPECIFICATIONS
Title: Brown Kiwi Drawing
Giclee Print
14" x 14" (355mm x 355mm x 35mm)
Unframed (may be hung without frame)

FOR ORIGINAL FINE ART NEW ZEALAND GICLEE PRINTS

Premium Images: All prints are sourced from high quality, high resolution image files taken from the original artworks.
Premium Canvas: Quality archival grade canvas specifically made for canvas printing. The canvas is 340gsm and is a white semi gloss with a mild texture.
Premium Inks: 8-colour Ultra Violet Cure ink system which allows for stunning prints and delivers a wider colour gamut. Canvases can hold their colour for 75 years or more if cared for correctly.
Pine Frames: Canvas prints are wrapped around a 35mm thick high grade NZ pine frame.
Fast Shipping: Canvases are packed in custom made cardboard boxes and sent via courier. WE aim to ship within 5-6 working days.
Guarantee: 100% money back if not satisfied.

Payment Method:
Paypal or post cheque to A D Sutton 97 Botany Rd Howick Auckland 2010

Note: Due to standard canvas sizes some artworks may be slightly cropped on some edges or include a solid black border.





NEW ZEALAND
CANVAS PRINT
NZ $75
Includes GST & Postage within
NEW ZEALAND
14" x 14" (355mm x 355mm)





INTERNATIONAL
CANVAS PRINT
NZ $125
Includes Postage
WORLDWIDE
14" x 14" (355mm x 355mm)

Ships from and sold by
Fine Art New Zealand .com
Enquiries to fineartnewzealand@gmail.com
Powered by



✱
MORE PAYMENT OPTIONS
Terms and Conditions